Character Interview- Relic from Meridian Chronicles: Black Widow Curse & The Coven by MD Fryson
Character to be interviewed is Relic. Who is Relic? He is a spirit guide who resides in Etheria. He has been and is in love with Meridian- but she has put him in the friend zone and sees him as a brother. However even as a spirit guide, he is quite the player and his sarcasm carries through the first book Hall of Souls & The Book of the Fairies and he is still who he is in the second book Black Widow Curse & The Coven.
Relic can only remember being a rock star in his previous life and his looks would be similar to Nikki Sixx from Motley Crue. He has an ego, full of swagger and believes that he is it as far as attracting the female persuation. he doesn't like to talk about the fairy queen's daughter, Luna and her fascination for him. But in the end of the book he has to face that and it is something that comes with a price. But you can get to know a very little bit about Relic in this short interview.
We're thrilled to be talking to Relic from MD Fryson's,
Meridian Chronicles: Black Widow Curse & The Coven. Thank you for your interview, Relic.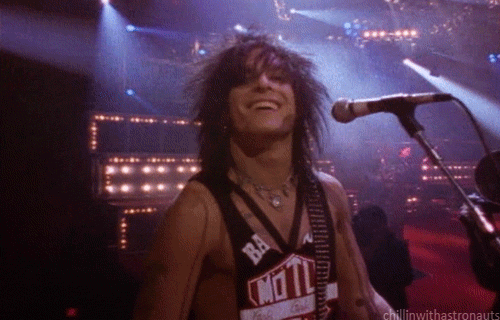 Can you tell us about one of your most distinguishable features?
Ah yes! Well my dress for one. Ridge is always giving me a hard time about that and that I wear makeup sometimes for our shows. I play rock music and I did in my previous life on Earth. What would I love the most about you?
My wonderful sense of humor and that I can bring lightness to a heavy moment for sure.
What makes you laugh out loud?
Oh anything really. I laugh at myself a lot!
What is your greatest fear?
Well, finding out that Meridian's twin soul is truly someone else. For so long I have hoped that Meridian would come around but now with her being cast out of Etheria and all this twin soul has taken over, the Fairy Queen may be right, it just may not be me or even Kieren that can save her. At the same time, I have a huge fear that she won't discover it before it is too late. What is the trait you most not like about yourself? Well I dislike more of how my sarcastic side makes some of my other spirit guide friends mad. Pramlee is always getting aggravated, maybe I am just dense.
Do you think the author portrayed you accurately?
Yes! She makes sure that everyone knows I was a rock star at one time! That I love music and I have a knack at one liners! Sometimes though, I think she forgets to add that deep down, I am kinda a push over. I think she maybe saving that for later books.
What is your idea of a perfect day?
When Warrick is out of power! When we can all go back to watching over the humans who need us right now.
Who is your best friend?
Ridge, he is my counterpart, keeps me in line.
What's your idea of a perfect meal?
Well we don't spend a whole lot of time on food, but I would say really it would be a drink, like a jack and coke, if I could have one.
When you were a child, what did you want to be when you grew up?
Ahh which life? I lived several lives before becoming a spirit guide, and we do not have a detailed memory of the lives we lived before. Only certain things stay with us, so I would have to say a rock star!
That was Relic- of course there is much more to know about him and his one liners for come backs are great. Find out more about him and his fairy attraction in the book and don't miss him in the next release
Meridian Chronicles: Fairy Nymphs & The Demon Court
Click on the blog to follow the author on goodreads, amazon, and bookbub. Also check out the blog and enter the paperback give away